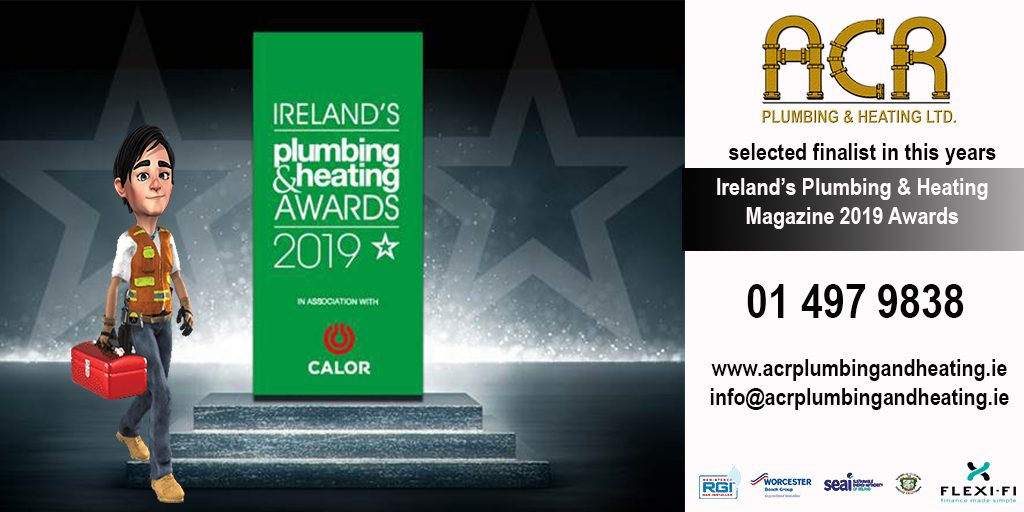 We are delighted to announce that we have been selected for the second time for this year's Ireland's Plumbing & Heating Magazine Awards. The category is incredibly strong so to be finalists in these categories …..  Apprentice of the Year & Small Contractor of the Year is a great reflection of how we are constantly striving to provide all our customers with the best possible service.
We are all really looking forward to the gala awards ceremony that takes place at the Citywest Hotel, Saggart, Dublin, on Friday September 13, 2019.
Acknowledgement
We would like to take this time to acknowledge the hard work and professionalism of the entire ACR team. We are fortunate to have such a highly motivated team that constantly strive to provide our customers with the best service.
Having our work recognised by the industry is a massive achievement for us and one we do not take lightly.  These awards are a great way for small companies like ours to highlight our team's dedication and skills and provides us with the opportunity to publicly celebrate their success.
This year competition has 17 different categories and will be independently judged by a panel of experts who have a broad depth of sector knowledge.
Background to Plumbing and Heating Awards
The awards, which began in Belfast in 2012 as a recognition of the plumbing and heating industry in Northern Ireland have now become an all-Ireland event taking place in Dublin for the third year running.  These awards provide an opportunity to recognise the achievements within this ever-growing sector.
It may also help you to know that when you use ACR Plumbing and Heating services, you are choosing a company that are selected finalists for these prestigious awards.
Wish us luck as we await the awards on Septement 13th !
Contact us today on 01 -497 9838 or email info@acrplumbingandheating.ie