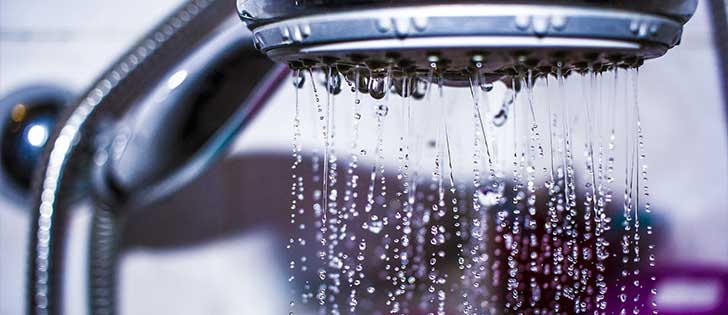 What you need to Know
Water damage from a leaking shower or bath can go unnoticed for years. A shower leak can cause a substantial amount of damage if left untreated and can become awfully expensive to repair, depending on just how long it's been present.
Water damage can warp and rot ceilings, floors and walls making these leaks particularly dangerous and in need of urgent repairs. If the water damage is not treated, apart from it being a breathing ground for mould (toxic and a danger to you and your family) it can also cause the floor or ceilings to collapse posing an imminent threat. Erosion of walls can encourage pests If you have an electric shower and you spot or suspect a leak, immediately turn off the power fuse and call professional plumbers,
Signs of a Leak
Most of us are not sure how to identify if we do have a leak. The following list may help:
If you notice your tiles coming away from the wall.
If you have cracks in the tiles.
If you see either mould or mildew (usually found in between tiles, grout, and caulked joints).
If you can see stains (water residue, rust) on the walls or floor, if on the ceilings below the bathroom you should call in a professional immediately.
If there are no visible signs but you can get a mouldy smell in the bathroom.
If your showerhead is dripping (maybe a build-up of limescale or a faulty washer).
If water is leaking from your shower hose.
The water pressure is reduced.
The seal around the tray or drain is peeling away.
Why is your shower leaking?
Shower leaks are often caused by poor fitting when the shower was first installed. If the shower tray is not completely level, or if the tray and the tiles were fitted in the wrong order, leaks can occur over time.
A common mistake people make when fitting showers is to fix the shower tray to the wall, then tile upwards from the edge.  We tank (waterproof) around the shower cubicle area before applying the tiles. 
Leaks can also be caused by cracked tile grout, or by the failure of the silicone grout between the tiles and the shower tray (or between the plughole and the shower tray).
A shower leak repair can be tricky to resolve. In order to ensure that the job is done right, and to prevent extensive damage to your home, we recommend that you call ACR Plumbing and Heating to carry out the work.
Choose ACR Plumbing and Heating.
When you choose ACR to repair bathroom leaks, shower replacements, or a total bathroom renovation, you can be assured you are working with a company with over 30 years' experience. All our engineers are friendly, professional, and fully qualified. We understand the disruption any work carried out in your bathroom can cause to your home. So, all work is completed as quickly as possible without sacrificing the quality of work. We will never leave a job unfinished and always clean up as we work.
Our rates are extremely competitive, and we carry out a full assessment of the work and provide you with a free, no obligation quote, so you never receive an unexpected bill at the end of the work.
Contact us on 01-4979383 or by email today for a quote and see what we can do to help you.