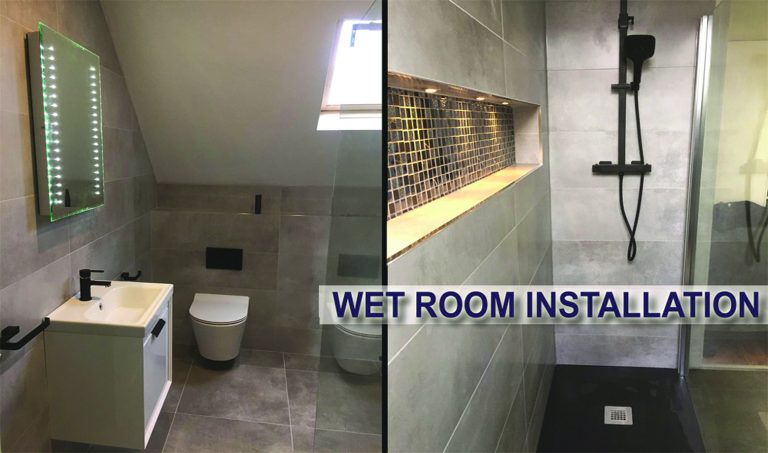 What is a Wet Room?
A wet room is a totally waterproofed or tanked (tanked refers to adding an extra layer of protection between the walls and floor) bathroom with a shower area at the same level as the rest of the floor.  They are basically shower rooms that do away with the shower screen and tray, and have an open, fully tiled shower area. They are practical, compact, space-saving and very stylish.
The Difference Between a Wet Room and A Walk In Shower
The main difference in a wet room and a walk-in shower is a wet room is completely open plan (it may use a shower screen) and the water flows away through a drain in the floor. A walk-in shower on the other hand typically has a glass screens and a low-level shower tray.
Advantages of a Wet Room
They are great for small spaces. If your bathroom is small and cramped by removing the bathtub and not installing a shower cubicle your bathroom will feel much bigger
As a second bathroom in your home wet rooms add value to your home.
They can be more practical for elderly people or those with disabilities as they are all on one level.
Due to the design most people find them easier to clean.
It is not necessary to have an enclosure (shower curtain or glass partition) but many choose to include a class screen to prevent water splashing outside the shower area.
They are minimal, contemporary, and fashionable.
Wet Room Preparation & Installation
The smallest practical wet room size is 1.5m x 1m with enough space for a toilet and wash basin too. The bathroom will have to be completely waterproofed before installing your wet room, and this is a job that needs to be done properly.  Without this watertight seal, all manner of problems can arise.  
If the room is on the smaller side, you may wish to consider having a shower screen installed to prevent everything getting soaked when showering.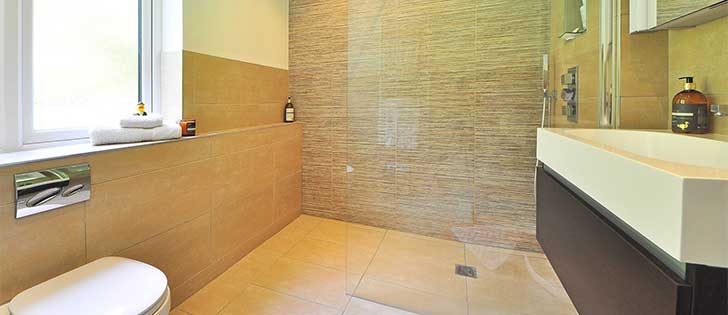 Choosing the Right Tiles
There are many options when it comes to tiling your wet room.  Natural stone, mosaic and porcelain tiles are becoming the most popular choice in wet rooms as they give a beautiful, contemporary, hardwearing finish.
Ceramic tiles are a good choice for the walls but not the floor of a wet room. 
Vinyl – Cost-effective and available in a wide range of colours and styles, vinyl is a common choice for wet room flooring outside of the shower area.
Wet rooms are almost always designed with tiled floor and walls that can tend to be cold to the touch. It is for this reason that wet rooms are excellent choice for underfloor heating.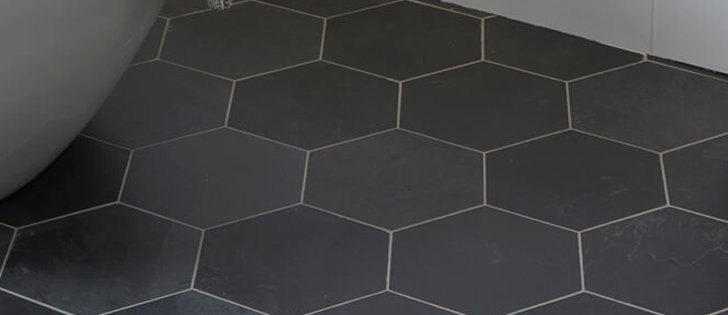 Choose ACR for Your Bathroom Renovation.
ACR can not only take care of all the plumbing in your new bathroom but we can help with the design ensuring you get the best use of your space and budget. We can also complete the waterproofing, tiling, electrics, carpentry, plastering & plumbing which will allow you to use just one contractor to provide you with your complete dream bathroom.
Call us today on 01-4979833 or email us now to request a free quote and we'll get back to you.