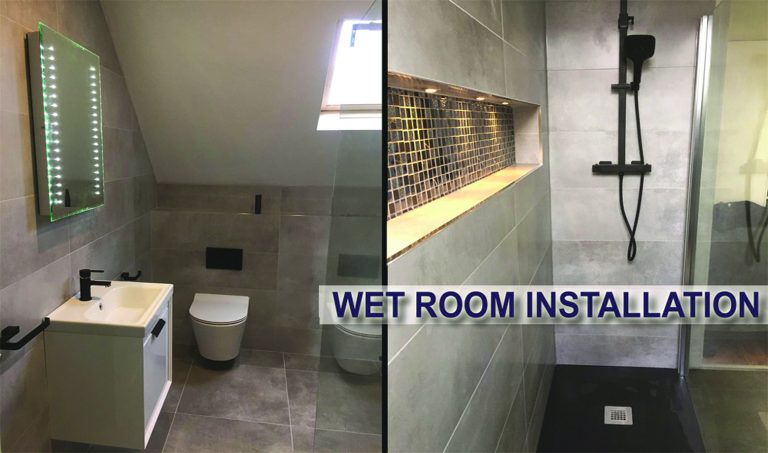 What is a Wet Room?
A wet room is a totally waterproofed or tanked (tanked refers to adding an extra layer of protection between the walls and floor) bathroom with a shower area at the same level as the rest of the floor.  They are basically shower rooms that do away with the shower screen and tray, and have an open, fully tiled shower area. They are practical, compact, space-saving and very stylish.
Wet Room Vs Walk in Shower 
The main difference in a wet room and a walk-in shower is a wet room is completely open plan (it may use a shower screen) and the water flows away through a drain in the floor. A walk-in shower on the other hand typically has a glass screens and a low-level shower tray.
Advantages of a Wet Room
They are great for small spaces.
As a second bathroom in your home wet rooms add value to your home.
They can be more practical for elderly people or those with disabilities as they are all on one level.
Wet rooms are easier to clean.
If your bathroom is small and cramped by removing the bathtub and not installing a shower cubicle your bathroom will feel much bigger.
Due to the design most people find them easier to clean.
It is not necessary to have an enclosure (shower curtain or glass partition) but many choose to include a class screen to prevent water splashing outside the shower area.
They are minimal, contemporary and fashionable.
Disadvantages of a Wet Room
In small bathrooms everything can get wet if you do not fit a screen.
The floor can get wet and slippery if the correct tiles are not used.
Wet rooms are best used as a second bathroom as buyers want at least one bath.
Wet rooms should be tiled from floor to ceiling – and that can be expensive.
Choosing the correct tiles is important to ensure they do not need to be resealed every few months.
Is a Wet Room Right for Me?
Although a wet room installation seems like an excellent way to 'open up' a small bathroom and make a statement, if your bathroom is very small it may be worth reconsidering, or at least compromising slightly on your design.  In a tiny room, without some kind of shower enclosure you will be forever drenching everything. However, there are design tricks to get around this!
Many people think that a wet room installation will be a cheaper way to renovate a bathroom, but this isn't always the case.  With the work involved in properly waterproofing and preparing the space, it's as much of a project as any other renovation.
How to Prepare for your Wet Room Installation
The smallest practical wet room size is 1.5m x 1m with enough space for a toilet and wash basin too. If you decide to opt for a wet room installation when designing your new bathroom, be sure to choose a professional fitter.  The bathroom will have to be completely waterproofed before installing your wet room, and this is a job that needs to be done properly.  Without this watertight seal, all manner of problems will arise.  
Wet Room Design 
The convenient thing about a wet room installation is the fact that you can get it all wet. However, you might not want everything in the wet room getting a soaking every time you have a shower.  Bear this in mind when designing the layout of your wet room.  If the room is on the smaller side, you may wish to consider having a shower screen installed.  This might not be the perfect, minimalist look you desire but it's certainly preferable than constantly wet toilet rolls!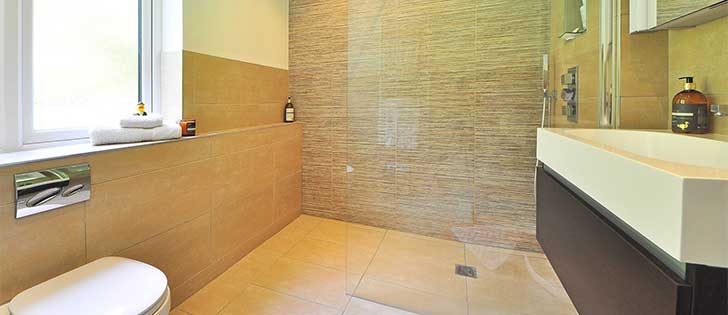 Choosing the Right Tiles
There are many options when it comes to tiling your wet room, all with their own upsides and downsides.  Ceramic tiles are versatile and affordable, but you may wish to consider textured ones for the floor to make them less slippery.  Many people opt for natural tiles to give a more spa-like feel to their wet room installation.
Natural stone, mosaic and porcelain tiles are becoming the most popular choice in wet rooms as they give a beautiful, contemporary, hardwearing finish. Ceramic tiles are a good choice for the walls but not the floor of a wet room.  Vinyl – Cost-effective and available in a wide range of colours and styles, vinyl is a common choice for wet room flooring outside of the shower area.
Wet rooms are almost always designed with tiled floor and walls that can tend to be cold to the touch. It is for this reason that wet rooms are excellent choice for underfloor heating.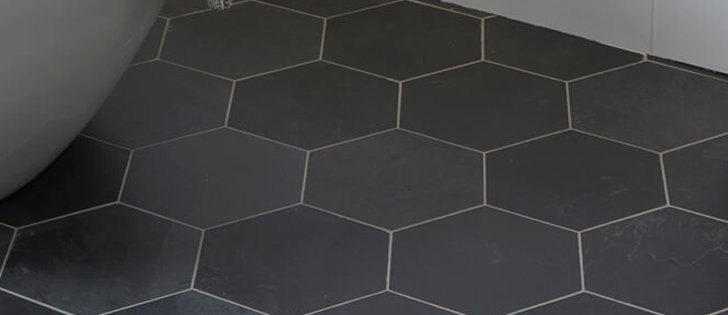 Choose ACR Plumbing and Heating.
When you choose ACR for your wet room installation, or a total bathroom renovation, you can be assured you are working with a company with over 30 years' experience. All our engineers are friendly, professional, and fully qualified. We can not only look after your plumbing but the electrics and tiling so you won't have the hassle of dealing with a number of different tradesmen. We understand the disruption any work carried out in your bathroom can cause to your home. So, all work is completed as quickly as possible without sacrificing the quality of work. We will never leave a job unfinished and always clean up as we work.
Our rates are extremely competitive, and we carry out a full assessment of the work and provide you with a free, no obligation quote, so you never receive an unexpected bill at the end of the work.
Contact us on 01-4979383 or by email today for a quote and see what we can do to help you.