Water Tank Replacement
A water tank is a container for storing water for use in the home over several different applications. It can supply any number of uses include drinking, washing, bathing, showering, cooking, and the flushing of toilets.
Overtime your tank will suffer wear and tear which if not caught can cause all sorts or costly damage.  Old water tanks may have corrosion and rust which can seep into your water supply and contaminate your water. If you have not cleaned your water tank all sorts of things, we would prefer not to know about could have gotten into the tank and again contaminate your water supply. Leaking or damaged tanks will need urgent replacement to protect your home and keep your family safe.
When you do decide to replace your tank, it should always be installed by a licenced plumber.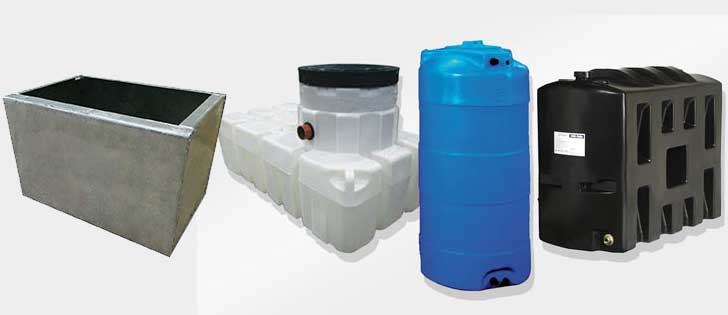 Replacing your Water Tank
When choosing a water tank replacement there are two main types on the marked, (Steel or Plastic) and it is important to select the one that bests suits your needs.
Steel Water Tanks
Although steel tanks can still be found in many homes, they do have some limitations.
They can suffer from rust and corrosion.
They are heavy and often need to be lifted by crane into your property.
Where the tank is to be placed will need a lot of preparation before installation can occur.
They are circular with a coned roof and may not suit the space you have available.
They often have parts welded or bolted together that can weakened over time.
Steel tanks are galvanised with a zinc wall which, while not a health risk, can affect the taste of drinking water and some steel tanks may have harmful level of lead.
Plastic Water Tanks
They are lightweight and can be moved into position by hand.
They can sit on any flat surface or underground out of sight.
They are available in a variety of shapes and sizes.
They don't rust or suffer from corrosion giving them longevity.
They are strong and durable.
Plastic tanks are produced using BPA-free polyethylene plastic which is 100% safe for storing drinking water.
Because the water is for domestic use, it is important that it is clean and free from impurities, so understand how to clean your tanks is important for the health of your family and your tank.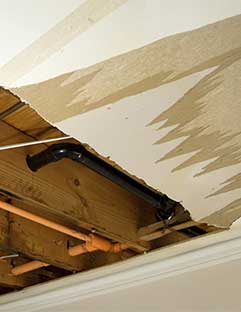 What to Do If Your Tank Has Already Burst…
We have professionals on-hand to book you in for a plumbing visit quickly and efficiently. Call our office on 01-4979838 to schedule a visit. You can also email here to request an estimate.
Why choose ACR Plumbing and Heating
As with any job or service that involves strangers coming into your home, it is always imperative to go with a name you can trust. Here at ACR Plumbing and Heating, we have over 30 years' experience in the industry. We supply and fit storage tanks, and will always use the best quality products, which comply with industry regulations.
We are a C2 registered company and are fully insured with both public liability insurance and employer's liability insurance. All of our plumbers are RGII Registered, and we provide economical prices for a top-quality service. We pride ourselves on our promise to be punctual, polite, and professional at all times.
Call 01 497 9838 for a no obligation estimates.