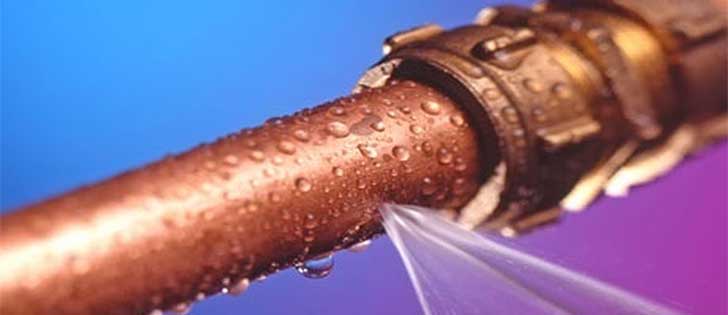 A burst pipe is an emergency, and you must act as soon as possible to prevent extensive damage to your home.
It goes without saying that, if you need a burst pipe repair and you're even a little unsure about carrying out the job yourself, you should call a qualified emergency plumber. However, before you pick up the phone, you will need to carry out burst pipe 'first aid'.
Step 1 – Stop the flow
Turn off your water supply. Find the main stopcock and turn it off – this should be under your sink, or near the main entrance to your home. If you don't know where the stopcock is, familiarise yourself with it now – when faced with a water emergency you won't want to be hunting under the sink for it!
Step 2 – Drain the system
Remove water from the system by flushing all of your toilets and running the cold taps. Removing water from the system will help prevent further damage to your home and electrics before a burst pipe repair can be carried out. Switch off any water heating systems you have running, and once they are switched off, run the hot taps too.
Step 3 – Secure your electrics.
If the burst pipe is leaking anywhere near any electrics or appliances, turn your electric off at the mains immediately. However, if the water is leaking on or near the mains switch, call an emergency electrician straight away and do not attempt to switch it off yourself – if you do, you risk electrocution.
Step 4 – Contain any leaks.
If your ceiling is bulging, you can attempt to drain the water by using a knife or a screwdriver to pierce the bulge and let the water out. However, you should only attempt this if you're sure that it is safe to do so – if there is any chance the burst pipe could have damaged the structural integrity of a room, do not enter it until professionals have been called.
Step 5 – Arrange a burst pipe repair.
Choose ACR Plumbing and Heating
When you choose ACR  you can be assured you are working with a company with over 30 years' experience. All our engineers are friendly, professional, and fully qualified.  We will never leave a job unfinished and always clean up as we work.
Our rates are extremely competitive, and we carry out a full assessment of the work and provide you with a free, no obligation quote, so you never receive an unexpected bill at the end of the work.
Contact us on 01-4979383 or by email today for a quote and see what we can do to help you.