After a long day at work, you deserve to return home to a warm and cosy home. More often the thoughts of the pending gas bill dropping through the letter box can fill you with dread.  The problem may lay with the poor functioning of your boiler.  If your boiler is older than 10 years, it unlikely to be running efficiently or safely and therefore is costing you more money than necessary.
One of the best options to improve your heating and reduce your heating bills is to have a combi boiler installed.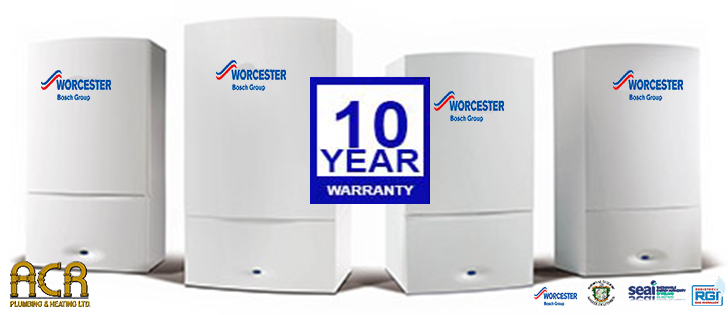 WHY INSTALL A WORCESTER BOSCH COMBI BOILER
We supply and install Worcester bosch combi boilers (combination boiler) that are compact and will take care of both your heating and hot water.
Combi boilers are better for the environment as they are A rated, 97% energy efficient, whereas your older boiler may be running at 60-70% efficiency, wasting a great deal of energy.
It draws water directly from the mains, giving you instant hot water on demand and allowing you to run a hot bath or shower without heating the whole house.
You no longer need a water cylinder or tank.
When you install smart controls along with your new combi boiler you will also be able to control your heating remotely, so you never have to return to a cold house. It also allows you to set up separate heating zones allowing you to have different temperatures in different rooms and at different times.
You can avail of SEAI grant of €1170 back in grants & carbon credits
USEFUL INFORMATION
SIX SIGNS THAT CAN INDICATE YOU NEED TO REPLACE YOUR BOILER
If your boiler is older than 10 years.
Your boiler's energy efficient rating is lower than an 'A'
Your boiler takes longer to heat up than it takes to use it.
The boilers flame is yellow instead of blue.
Your boiler is leaking.
Your fuel costs are getting higher.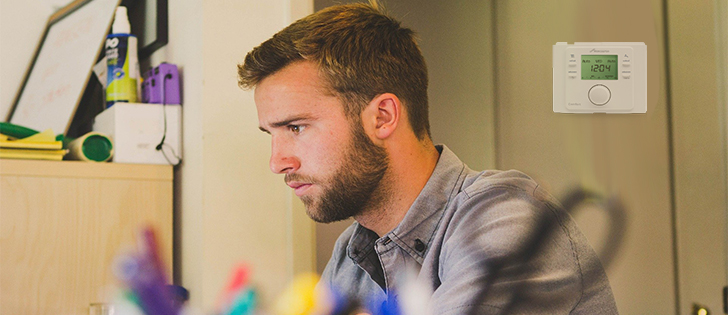 HOW TO INCREASE YOUR HOME ENERGY EFFICIENCY
One of the simplest ways to reduce your energy use is by setting your thermostat to a lower temperature. Even reducing your thermostat by 1 degree will result in an energy saving on your energy bills.
You can turn down the temperature using your thermostat or the built-in thermostatic valve on each radiator.  The lower the temperature the less energy you will use. These valves are usually marked with numbers o-5. Below is the average temperature of each setting on the radiators. Number 3 – 20°C is recommended for an optimum temperature in each room.
0 – 1-6°C
1 – 12°C
2 – 16°C
3 – 20°C
4 – 24°C
5 – 28°C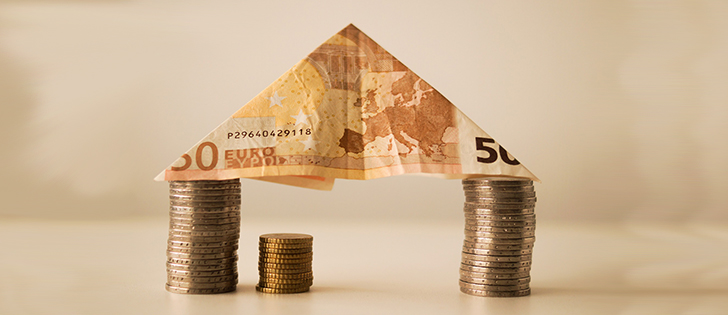 WAYS TO CREATE ENERGY SAVING
Upgrade your boiler to an a-rated gas boiler.
Upgrade your thermostat to a digital one, making the most of you timer controls will also help you control the length of time your heating is on and control the temperature in individual rooms.
Insulate the attic, garage, roof and walls to prevent energy wastage.
Hang thick curtains and insulate your doors and windows.
Don't heat every room only the ones you will use.
It can be a good idea to have water-savings taps, and shower heads installed that will reduce not only the water you use but it will require your boiler to heat less water saving both on your water bills and gas usage.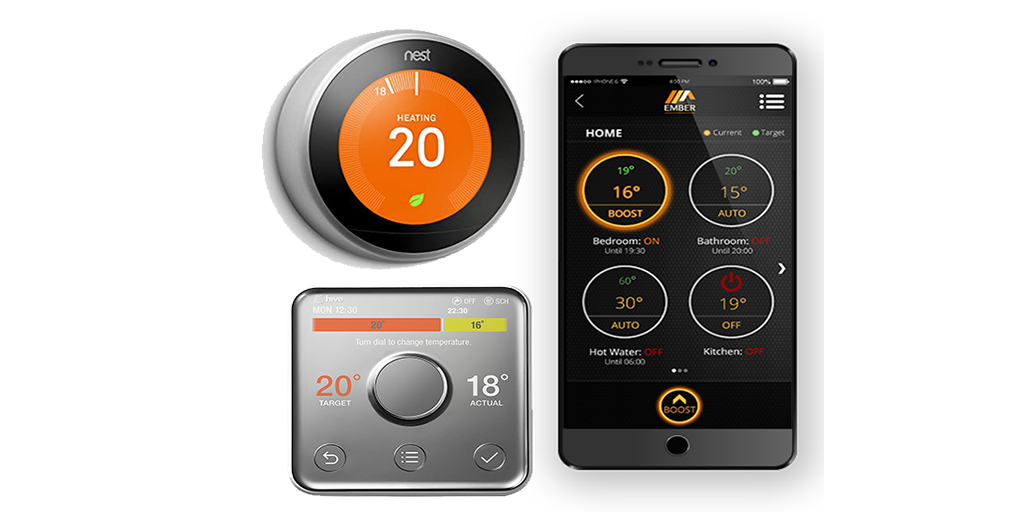 INVEST IN SMART CONTROLS
Another way to get the most from your home heating is installing smart controls. Smart controls not only save you money they are the convenient way to control the temperature in your home regardless of where you are.
BENEFITS OF SMART HEATING CONTROLS
They are convenient to use.
Can be controlled when out of the house.
You can set the thermostat, so it knows when you are on holiday.
Smart heating systems save you money.
You can save anywhere from 12% to 23% on your heating bills using smart controls.
You have more control over your heating.
Your home will be more comfortable allowing users to create different heating zones. They allow you to set individual temperatures in different rooms to suit all the family.
BELOW ARE SOME BLOGS WE HOPE ARE HELPFUL:
No Hot Water? Check Here for Possible Issues