ACR Plumbing and Heating are here to help you get the beautiful new bathroom. We understand that a bathroom can be the smallest room in your home, but it is so important. Along with the kitchen, the bathroom is arguably the most important room in your home. However, it is often the most neglected, as well as being the most well­ used. We shut it away in the morning once we are ready to get on with the day, yet we return to it later looking for relaxation.
When you choose ACR for your bathroom conversion we can ensure that there is as little discomfort as possible to you. We help you with the design ensuring you make the most of your space.  ACR also takes care of the electrics, tiling which can take the hassle of having to coordinate multiple contractors.
Call us today on 01 4979838 or email us here and we will provide you with a no ­obligation estimate.  With ACR Plumbing and Heating you can rest assured that you are getting the highest quality work at a great price, from an award winner company that knows exactly what they are doing.
Contact us for a FREE QUOTE on all NEW Bathroom Renovations 01 4979838 
Why Choose ACR Plumbing & Heating?
When you are planning your bathroom conversion, you'll want to know that the job is in good hands. A bathroom conversion can be a costly, disruptive, and a stressful process. When you come to ACR Plumbing & Heating to organise your bathroom conversion, we can guide the process as much or as little as you like. We can help you design your perfect bathroom from scratch by sourcing the materials and installing them for you – or, if you have a specific idea of what you want, we can bring your design to life and install materials that you have purchased yourself.
What do I need to consider when planning my bathroom renovation?
We often get used to laying in our baths looking at dingy walls, ancient tiles and decoration that just isn't to our taste. Bathrooms are often the last room we get around to 'doing up' when we move into a new home.
Firstly, you will need to consider your budget. Work out how much you can lay out for your bathroom renovation, and bear in mind this figure might need to be higher than you think. In old houses especially, hidden problems can become apparent as things are removed in preparation for new things to go in. You should always make sure you have a small 'float' to cover such unexpected expenses, should they arise.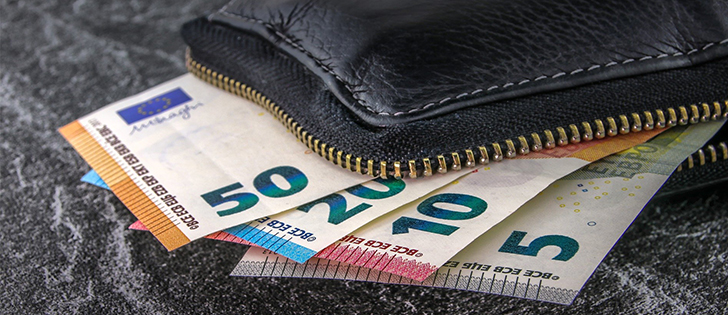 Next you will need to think about the space you have available. If you're lucky enough to have a larger bathroom, you will have a lot more freedom over the placement of baths, showers, sinks and storage. If your bathroom is smaller, you will need to be realistic about how your bathroom can be.
However, a lot can be achieved in a smaller space. There is no need to compromise too much on your dream bathroom renovation. There are many clever space ­saving storage solutions available that can maximise the space in your bathroom, and lots of design tricks that can be employed to make the most out of what you've got and give the illusion of a larger room.
Step One: Your Design
After we visit your home and see your current bathroom layout, we can talk through what you wish to achieve and the best layout for the space available.  With your confirmation we will proceed to draw up the design for your new bathroom.
You might be under the impression that you need a big space to create an impressive bathroom, but this simply isn't the case! ACR Plumbing & Heating can transform even the most modest space into a sanctuary to be proud of.

Step Two: Installing Your Bathroom
To ensure your bathroom conversion is completed to the very highest of standards, we can start from the very bottom. We passionately believe that quality is paramount, and our skilled tradespeople will work together to bring your dream bathroom design to life. You are free to source and purchase your own sanitary ware; however, we can take care of this for you if you wish.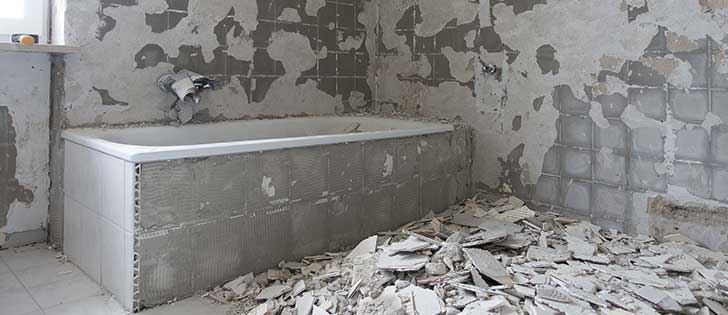 Disruption
Bathroom conversion is by nature a disruptive process. Your bathroom will be out of action for the duration of the project, and you will likely find yourself inconvenienced as a result. This cannot be avoided. However, we can assure you that our tradespeople are polite, courteous, and aware of how stressful this kind of construction project can be. We will always endeavour to leave things as clean and tidy as possible, and work to a tight schedule to ensure your bathroom is back up and running as soon as possible
Completion
Once your bathroom conversion is complete, you will be free to enjoy it!  There is nothing quite like unwinding in a soothing, well appointed, practical yet beautiful bathroom at the end of a long, hard day.
Of course, bathroom renovation is not a small or cheap project to embark upon. Like any construction project it will be disruptive and could be expensive. However, we believe that bathroom renovation is worth it. Your bathroom is the room that most of your guests will use at some point, and we want our home décor to reflect ourselves and our individuality.
ACR are a well-established company of over 30 years, we have the experience and skills to carry out your bathroom conversion to the highest standards. So, you can rest assured that your bathroom will be completed to the highest standards by an award-winning company you can trust.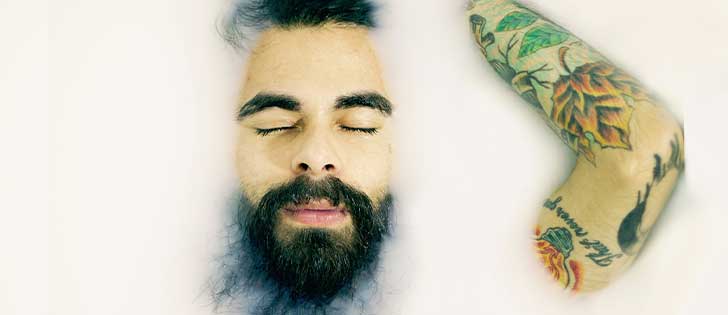 Budget Bathroom Renovations
When you think of budget bathroom renovations, you don't usually think of it resulting in a beautiful bathroom. This is because getting a new bathroom fitted can be very expensive. Renovating the bathroom is often the last room we get around to 'doing up' when we move into a new home.
A new bathroom can really lift your whole home. If it is something that you've been thinking about but have put off because you think you can't afford it, then think again! ACR Plumbing and Heating will help to achieve your dream bathroom by working with your budget.
When it comes to budget bathroom renovations, it is important that the tradesman you use know what they're doing. A poorly fitted bathroom can cost you a lot to fix. And it could cause expensive damage to your home. Don't take a chance on your bathroom. You can have the haven of your dreams without shelling out the equivalent of a small lottery win!