Today there are more and more people deciding to have their home designed and built to match their individual needs. This can be an extremely stressful time, no matter what the timeline or budget. Constantly trying to juggle work and family commitments and keeping on top of the build can be difficult, so it's important that you have your architect complete detailed plans for each of the tradesmen.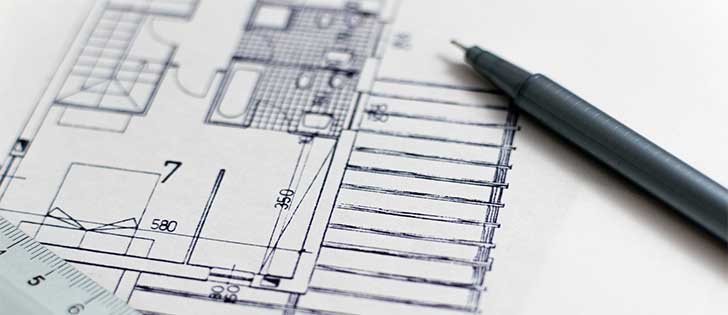 First Fix
One thing that is vital to get right first time, is the plumbing and heating. Before your plumber begins the 'first fit' on your new home, you will need to work out exactly where you want appliances, kitchen equipment, bathroom fittings, showers, toilets lightening etc.
Making sure that your designs work with your available space and budget are often things that get overlooked. You need to consider the placement of radiators, or are you opting for underfloor heating, or solar power. What type of heating system will be the most economical and efficient for the size of home you are building?
Working off architectural drawings is the best way to ensure that everything is exactly where you want them. There should be no mistakes made or no excuses if there are. A good plumber will thoroughly check the plans before setting to work and highlight anything that may be a problem.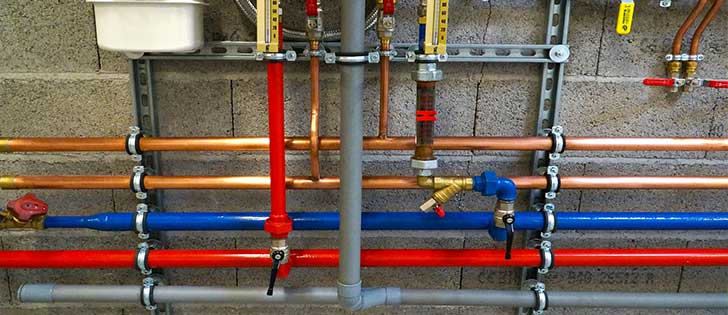 Second Fix
The next stage of plumbing for a new build is the 'second fix' plumbing, which happens once the joinery and interior walls are in place. It means connecting all appliances and sanitary ware to the pipework, testing, and certifying them. This will include the boiler, radiators, toilets, taps and more. If your plumber has laid the 'first fix' pipework correctly this should all go without any hiccups. Your plumber will also look after the insulation of the heating pipes both internal and external. This will ensure they do not lose any warmth, and therefore conserve energy.
Why Choose ACR Plumbing and Heating?
ACR Plumbing and Heating Ltd is a C2 registered company, providing guaranteed services that are covered by our public liability insurance policy.
When you choose ACR Plumbing and Heating to take care of the plumbing for your new build, you can be assured you are working with a company with over 30 years' experience.
All of our team of engineers are fully qualified and approved Register Gas Installers of Ireland (RGII). We are also members of the National Guild of Master Craftsmen and are Worcester Bosch Group approved installers.  We are also registered with the Sustainable Energy Authority of Ireland (SEAI) for the 'Home Energy Saving' scheme for condensing boiler and heating controls upgrade grants.
Our team are highly professional, diagnostic, and installation engineers. Our high-quality workmanship, friendly staff, and punctual services ensure that we have been able to maintain our excellent reputation. We fully assess and quote every job in advance, so you know that there are no hidden extras.
What to Expect When You Choose ACR Plumbing and Heating
Fully qualified engineers.
Focused customer service.
Excellent rates and value for money.
Reliability (we turn up on time, and when we say we will).
We Guarantee:
Prompt and consistent service
Economical prices
No hidden costs
 Call us today on 01-4979838 or email us to discuss your project and how we can help make things a little less stressful.